Hull Celebrates Lewis & Clark Connection
May 10, 2023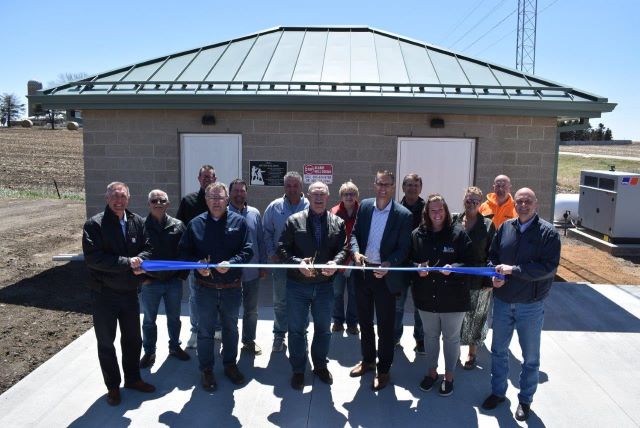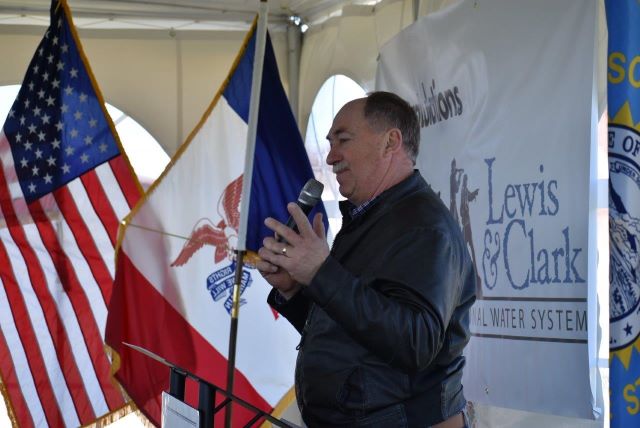 A ribbon cutting celebrated the Hull and Sioux Center's connection to the Lewis & Clark Regional Water System. National, state and local officials came together Tuesday, May 2nd to celebrate the Hull and Sioux Center connections to the Lewis & Clark Regional Water System, an accomplishment which has been more than 30 years in the making.
"People don't understand how many solutions had to occur to make this happen. Three hundred and thirty-seven miles of pipeline to cover to have water coming out of the Missouri River aquifer," said U.S. Rep. Randy Feenstra. "Today I applaud these efforts.  We get it.  It's economic vitality.  Economic growth.  It's liquid gold," Feenstra told the crowd who attended the ceremonies representing the communities of Hull and Sioux Center.
Lewis & Clark water is drawn from an aquifer adjacent to the Missouri River and treated near Vermillion, S.D., traveling 83 miles from the source to Hull.  The City of Hull blends this high-quality water for Hull customers' water needs today and for future growth.
"It's a great day of celebration because water is essential to life," Hull Mayor Arlan Moss said.  "Water is essential for growth and economic development and our citizens," he went on to add.
Sioux Center and Hull are the 16th and 17th of Lewis & Clark's 20 member communities and water systems to receive water.